from
Final Girl
, the blog of all blogs!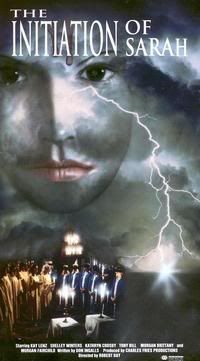 THE INITIATION OF SARAH
USA, 1978
Director: Robert Day
5/10
A mediocre made-for-TV movie about a girl with telekinetic powers, pretty much in the vein of "
Carrie
".
Full of tense and suspenseful or simply impressive moments (piano scene, prank) but also filled with many slow, tedious and dull moments. The lack of scary or thrilling horror is also pretty disappointing.
Plot and script are well-written, the soundtrack is decent and the cast is quite entertaining (especially the performances of Kay Lenz, Tisa Farrow and Morgan Fairchild, but overall it's a rather underwhelming flick that definitely didn't fulfill my expectations.
Imdb
---
THE INITIATION OF SARAH
(Remake)
German Title:
Im Bann der dunklen Mächte
USA, 2006
Director: Stuart Gillard
1,5/10
The only good thing about this horrendous made-for-TV remake is
Jennifer Tilly
's performance. Everything else in here just sucks: it's extremely boring and extremely tedious, the acting is lame, the dialogue is dumb and every single CGI effect looks plain terrible. Avoid this piece of crap at all costs!