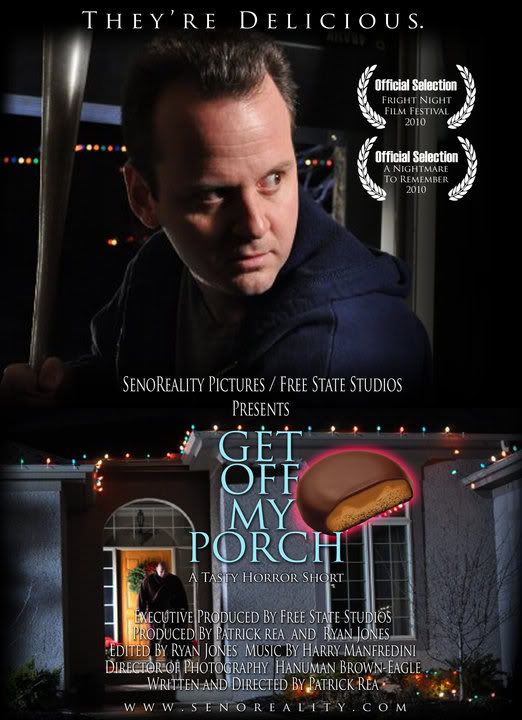 GET OFF MY PORCH
(short)
USA, 2010
Director: Patrick Rea
9/10
A super-cool and super-funny 12minute short that feels a bit like a blend of the "Bodysnatchers" movies and "The Stuff".
It's wonderfully written and paced, terrifically directed, beautifully filmed and edited. The acting is gorgeous (especially
Bradley Meehan
's amusing performance), every single character is quite likeable,
Harry Manfredini
's score is a blast and the ending is just great.
Excellent little film!