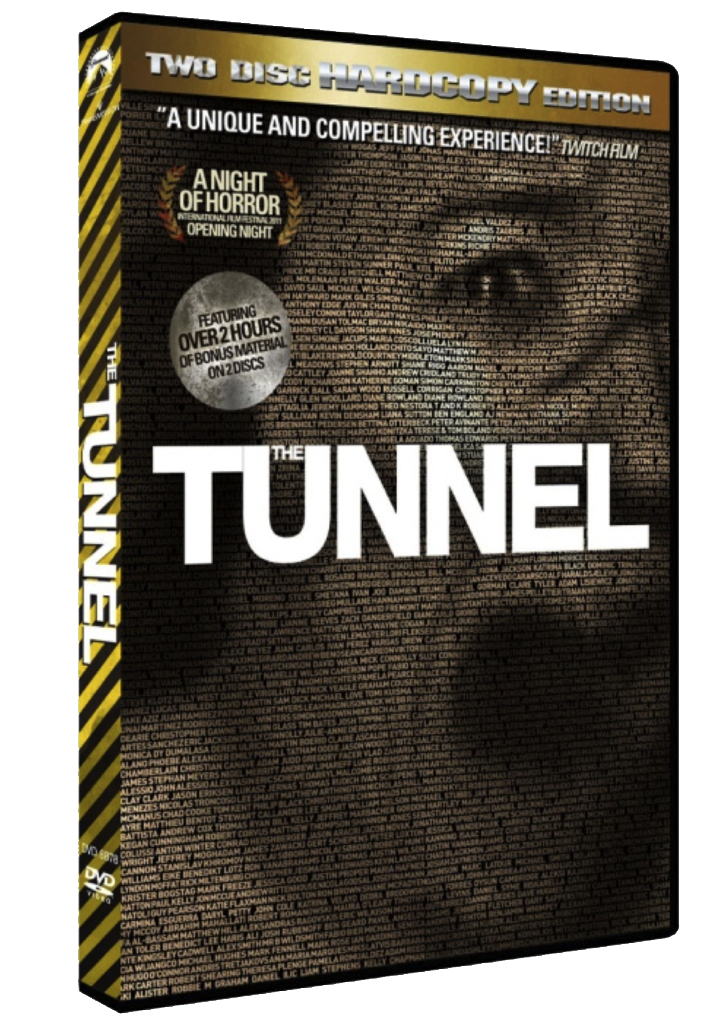 THE TUNNEL
Alternate Title:
The Tunnel Movie
Australia, 2011
Director: Carlo Ledesma
9,5/10
Wow, just wow!
One of my most anticipated horror movies of 2011 is finally out and to my great joy, it even exceeded all my expectations!
First of all:
Whether you're interested in horror or not, this is something you definitely need to... no, you HAVE to check out!
"The Tunnel" is the first movie in history which was released simultaneously on DVD and BitTorrent (May 19) - that means: if you wanna watch it, you can either buy the DVD or you can download the film freely and legally via Torrent. IMO a really cool and interesting distribution concept!
And now, the review:
It's highly thrilling, extremely suspenseful and really, REALLY frightening. The last film that has frightened me that much was
[REC]
.
The first 30 minutes are more of an introduction:
we get to know the well-developed characters
(played by a few pretty decent actors, especially the cool Steve Davis)
and get introduced to a clever and highly interesting story.
All well filmed and edited.
Then they enter the tunnels and for the remaining 60 minutes I sat completely awestruck in front of the screen.
Due to impressive camera work, the brilliant look of the underground system, intense atmosphere, outstanding suspense, believable acting and eerie sound effects, they managed to create a mindblowing scariness which is almost unbeatable. Some scenes scared the shit out of me and made me jump out of my seat (the people who disappear, the tunnel creature's first appearance), some scenes just left me shivering on the edge of my arm chair (whenever they run through the dark and winding corridors, the bell room footage...). Brilliant, just brilliant!
In addition I have to say that it never got dull, tedious or boring. It was tense from beginning to end (
thanks to brilliant pacing and a great script
) and the main creature is the scariest thing since the creepers from "
The Descent
" and the infected girl from [REC].
I highly recommend "The Tunnel" to everyone who loves scary and frightening horror flicks
and I suggest you to download it immediately and watch it in the night, in the dark, maybe with 1 or 2 candles on. Believe me, you will be scared too!
And don't forget to buy 1 or more frames to show your support to the film makers!
Imdb
Download it here!